Whoever hears my word and believes him who sent me has eternal life. He does not come into judgement, but has passed...from DEATH to LIFE
John 5:24
Sunday Morning Youth Activities: 9:00am in the Activity Center
Sunday morning's Bible teaching time is designed to introduce students to Biblical principles that apply directly to their everyday life experiences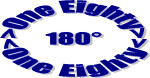 Jr. High Students (6th through 8th Grade) meet in the Upper Rooms of the Activity Center calledThe Next Level. (Located just inside the main doors to the right.)

High School Students (9th through 12th Grade) meet in the Youth Room in the Activity Center called The Crossing. (Located at the far west end of the AC.)
Wednesday Night Youth Group
6pm-8pm in the AC
Youth are invited to...
Come hang out with friends and play games
Participate in a time of student-led worship
Grow your faith with a Bible lesson and small group discussions
Game and outreach nights are also a regular part of of Wednesday Night Youth Group!
Jr High students are welcome to hang out in the AC gym and the Jr High room before youth group as early as 5:45pm and after youth group as late as 8:30pm
Do the Jr & Sr High Students Meet Together?
Yes and no!
On Sunday mornings Jr and Sr High have separate classes.
On Wednesday nights, the Jr and Sr High are together from 6:15-7:00pm for a time of worship and Bible teaching. Before and after this time, Jr High students have their own space to fellowship in and have separate ministry programming.
How Do I Find Out What The Youth Are Doing And Planning?
You can always contact Pastor David with any questions you may have. Just click on his name below to get to his email. Our monthly calendars like you see on this page are a great way to stay informed of the studies and actities happening with the youth at Grace.